The Journey – 412.0 Miles: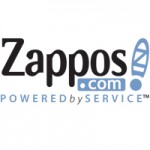 Leaving Las Vegas, the A2B Journey headed southeast into Henderson, Nevada. While passing through the Green Valley neighborhood, I ran by the headquarters for Zappos.com where my good friend Corey was working before moving to Silicon Valley. People who work there always look like they are having fun. It is also one of the place I shop for running gear.
The Run:
Each morning seems to arrive with temperatures a little cooler than the previous morning. A little darker too. Hopefully, I will have the opportunity to catch a sunrise or two before the time change on November 4th.
During my normal stretch routine, I always spend a good part of the time on my IT bands. Lately, however, my quads and right calf have been demanding a bit of attention. So I am making a little extra time to stretch them.
Last night, as I lay in bed, I decided to do a longer run this morning. I mapped out a route in my mind before fading off to sleep. I was not sure of the distance, but I guessed it to be about 7 ½ miles.
I enjoyed the new route. A few fun hills and some new scenery. I did miss a turn just after the 1 mile mark. My mind was off thinking about something and I missed the turn altogether. So, I had to backtrack about 200 hundred yards.
Even with the missed turn, it was a fun run. I think I will add this route to my normal rotation.
By the way, after cooling down, I measured the distance. It came in at 7.58 miles. Pretty close to my original guess!
The Mind:
My thoughts today were given to practical tasks. I needed to spend some time reviewing bills, budgets, and financial planning. Some of it was for A2B. But most of it was on the personal side.
I spent some time thinking about current and future A2B projects & plans. I am starting to estimate costs and, at the same time, try to figure how to cover them, especially for 2013. I plan to give more time for this later.
On the personal side, I needed to review the impact of some "newly acquired bills," aka buying a car. So I reviewed my adjusted budget and monthly cash flow for gaps and otherwise unconsidered issues.
While on the subject personal finances, I updated my money plan for Christmas.
By the end of the run, I had few new thoughts for A2B and a fairly solid (and tighter) new budget. It also occurred to me that I really should work on becoming independently wealthy! 😉
Do you have any thoughts or ideas to share with A2B? Please post them at:
Facebook: http://www.facebook.com/A2BRun
Twitter: https://twitter.com/RunA2B
Email: a2b@sub4minds.com
Or in the comments section below